I got plenty of hits when I posted that rendering of the E91 M3 Touring. My rendering is nothing comapared to this. This is the real deal. No E30 M3 Touring was ever made but it didn't stop this guy from making one. Check out the pics. Amazing.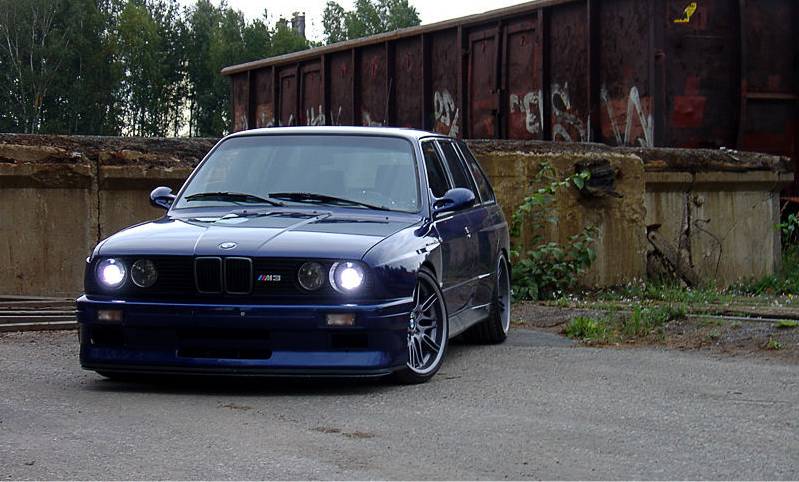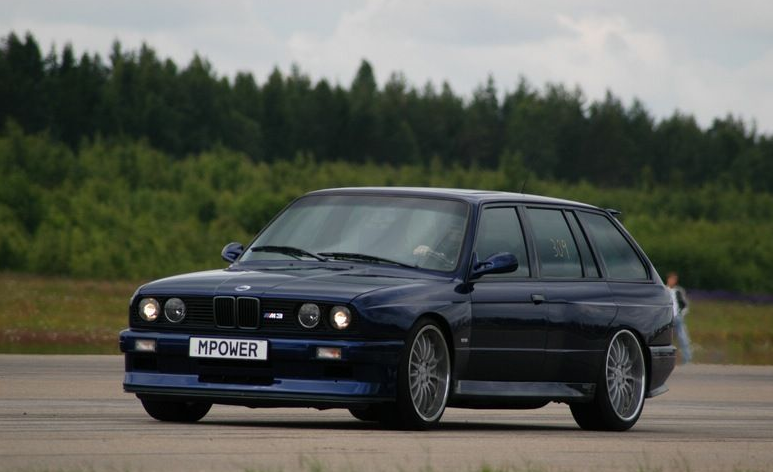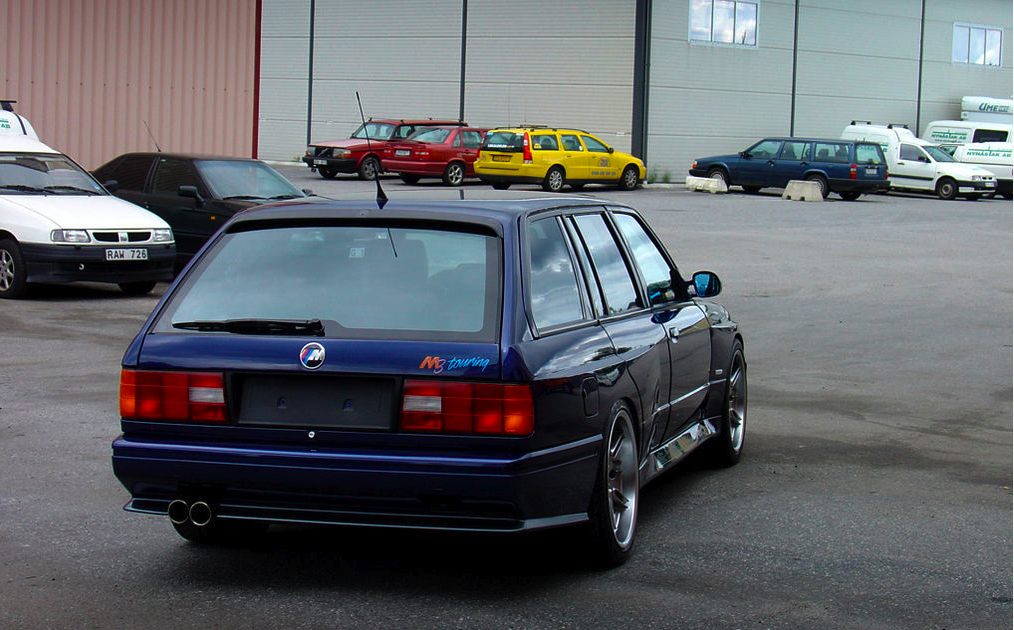 I've seen 4 door E30 M3, even a convertible E30 M3s but this is def the 1st E30 M3 touring I've seen.
All the fender work are metal. The engine is the M30 3.5, modified by Hartge to H35 specs! 18″ Breyton wheels, AP Racing 4-pot calipers in the front and E30 M3 rear brakes in the rear. KW Coilovers, Hartge anti-rollbars and front strut brace. And the list goes on. Very cool.